Tailor Every Aspect Of Your Journey With Our Personal Training Program
At Fusion Health & Fitness, we're making your goals a priority. Our Personal Training program is helping people all across Archbold and Fulton County find success with tailored strategies and professional support.
Whether your goal is to lose weight, build strength, or improve your everyday mobility, we have the answer.
Why Is Our Personal Training Program Right For You?
The simple answer is, we're making it right for everyone. Our Personal Training at Fusion Health & Fitness is helping you do away with cookie-cutter training solutions. 
We're here to learn what you're hoping to achieve and what has held you back in the past. Then, we'll give you access to a professional instructor who will have your back through it all.
We're helping men and women across Fulton County:
Burn fat and build strength
Enjoy healthy, sustainable weight loss
Improve your balance, coordination, and athletic ability
Build your confidence one step at a time
PLUS, We're Ready To Hold You Accountable From Day One
What's the hardest part of your fitness journey? For most people, it's finding the motivation to keep going day after day.
Not anymore.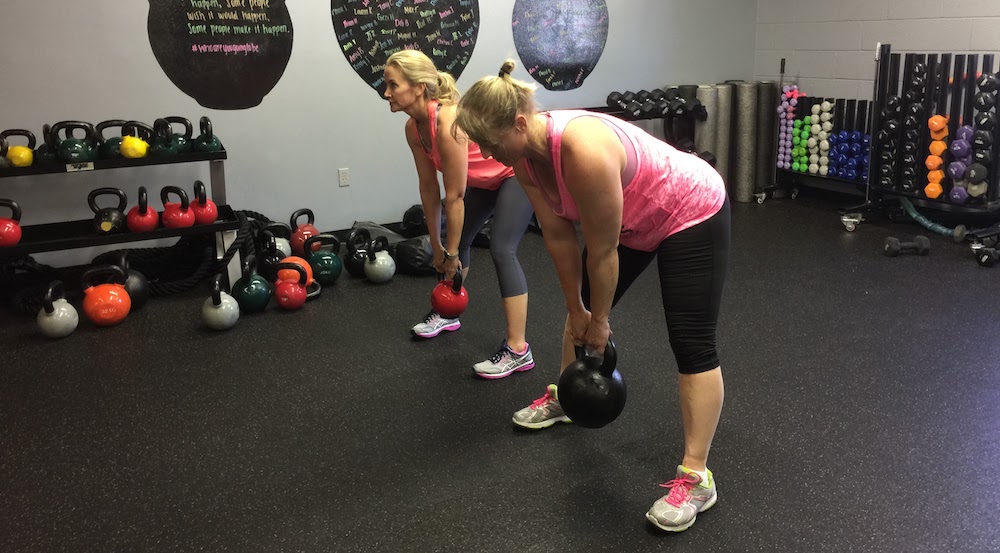 At Fusion Health & Fitness, we're giving you a source of ongoing support and accountability that can help you dig deep when your training gets tough and celebrate every single accomplishment along the way.
Our Personal Training program is giving Fulton County access to:
Professional coaching and guidance
Ongoing analysis and evaluation
Complete flexibility throughout the process
Cutting-edge equipment and resources
Get Started Today With The Best Personal Training In Fulton County!
If you're ready to see real results and sustain them for weeks and months and years to come, we've got the answer at Fusion Health & Fitness. Our Personal Training in Fulton County is great for all ages and experience levels.
Come and Experience It For Yourself...
We have a JumpStart program that is designed to give you a sampling of all the services we offer. Click the button to find out more, or Call 419-445-4000